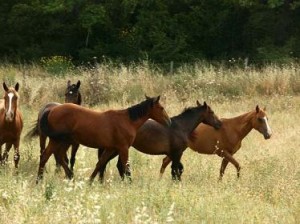 Versilia offers a vast, almost full opportunity to exercise their favorite sport. All easily accessible from Villa Amelia B & B.
The Apuan Alps allow climbers to make traditional free climbing climb very interesting. Always the Apuan Alps allow the hiker to perform routes in all seasons and all difficulties. Routes for all ages and all seasons: on foot, by bicycle, on horseback, by bike. See page (Nature Trails-Apuan Alps) for more information and ideas to organize your day.
For lovers of GOLF in the beautiful natural landscape of the Versilia Golf Club is home to some open year round.
TENNIS AND FOOTBALL can be practiced in a number of sports centers within walking distance from our B & B
For lovers of the Park "La Versiliana" is one of the ideal places for quiet walks in nature. There are plenty of opportunities for training and lessons for beginners and advanced.
A lot of the stables in the area, which organize courses and walks for all types of "jockeys".
The sea can be exploited by sailors in each category, as well as the lake Massaciuccoli.
The boat is safer in the harbor.
But it is not for this reason that boats were built.
The Pilmigrage, Paulo Coelho
The sea also allows, in favorable conditions, to exercise the surf. The sports facilities are available for training and racing in particular, given the climate, during the winter, teams and individual athletes can use with confidence and the necessary equipment to train in favorable weather conditions.