MARKETS
Staying at Villa Amelia, you will have the opportunity to go shopping in its various forms, and wander the main streets of Pietrasanta, Forte dei Marmi, Lucca and Pisa.
For lovers of shopping, also sought, we point out the famous "Middle Way" in Pietrasanta, with its boutiques selling clothing to satisfy even the most fashionable.
For a coffee and to be unfaithful to your wife there is always time.
Totò, in Sua eccellenza si fermò a mangiare, 1961
Time is the most important thing: it is just a pseudonym of life itself.
Antonio Gramsci, Letters from prison, 1926/37 (posthumous, 1947/65)
A Forte dei Marmi, the major Italian fashion brands are present in single-brand stores dedicated, and you can not miss the "Mercato del Forte", now famous throughout Italy attracting shoppers to the highest level. The market is held every Wednesday and Sunday morning in the Market Square: here you will find many items of all kinds including lace, lace, cashmere, leather, clothing and much more.
Depending on the various periods of the year, you can come across the Antique markets in various locations in the area, usually on Sundays.
ART
is a city of art and culture ever since. Here you can immerse yourself in the world of sculptors, painters, and visual artists who find inspiration in these places at various locations through the many galleries, museums, exhibitions that take place throughout the year. Emblematic of the main square which offers every month, sculptures and works of artists from around the world, displayed in the square but also the Cloister St. Augustine and in the adjacent church.
Painting can transform space in time, music can transform time in space.
Hugo Von Hofmannsthal, The book of friends, 1922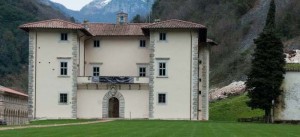 At Seravezza, Palazzo Mediceo, a few kilometers from Villa Amelia, events are organized throughout the year: exhibitions, meetings and events, all of great importance and of great interest, in the unique setting of the Palace, at the foot of the Apuan Alps.
Always in Medici Palace, the Museum of Work and Popular Traditions of Versilia, is well worth a visit.
A Sant'Anna di Stazzema is the Historical Museum of the Resistance, which was inaugurated in 1982 by President of the Republic Sandro Pertini. The museum is open year-round, once again the horrors of war through the massacre of Sant'Anna di Stazzema on 12 August 1944. Not to forget.
Pietrasanta is home to the Museum of Sketches that with 600 sketches of sculptures by more than 300 artists who have chosen the laboratories of Pietrasanta and Versilia to realize their works. A journey through the creations of contemporary sculpture from around the world, a journey to discover the valuable work of the craftsmen.
A highlight Sarzana Fortress Sarzanello that, throughout the year, fixed dates, organizes dinners in the castle theme: romantic dinner, dinner with historical crime and visits to the castle.